Prizzi's Honor news stories posted by our user community.
Posted 2 years ago

Joseph Ruskin, a film and television icon who starred in everything from 'The Twilight Zone' to 'Prizzi's Honor,' died on Dec. 28 in Santa Monica, Calif. He was 89 years old.
Joseph Ruskin, 89, undoubtedly lived a long and celebrated life. By the time the actor passed from natural causes on Dec. 28, he had starred in 25 films and 124 television shows. Read all about

...
Related Links:
Ken Howard
,
James Avery
,
Joseph Ruskin
,
Star Trek
,
Prizzi's Honor
(1985),
The Magnificent Seven
(1960),
Gunsmoke
(1955),
Hill Street Blues
(1981),
Mission: Impossible
(1966),
The Fresh Prince of Bel-Air
(1990),
The Untouchables
(1959),
The Twilight Zone
(1959)

Angelica Houston, popular in the late 1800's 1980's for her Prizzi's Honor and her award-winning acting skills in Enemies, a Love Story and The Griffers, may have had a face lift and brow lift to achieve eternal beauty. But this obviously didn't work for her.

She now looks like a scary transsexual witch.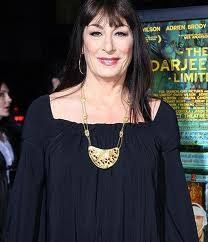 NEW YORK - Kathleen Turner eats out less and often takes mass transit now that she`s doing stage work instead of films — and she enjoys getting compliments on the bus.

Turner, who recently directed the comedy "Crimes of the Heart" off-Broadway, said fellow travelers frequently recognize her.

"They do very often. People are so nice. They smile and say, `You`re

...