Open Your Eyes news stories posted by our user community.

Besides the quintessential movie star of the festival, Julia Roberts, who today will be honored with the Donostia Prize, and the first appearance of Javier Bardem in Spain after news of his fatherhood, the Spanish actor Eduardo Noriega's appeal has not gone unnoticed in the festival. After being part of the panel of judges in 2007 and had the honor of delivering the Donostia Award to Meryl Streep

...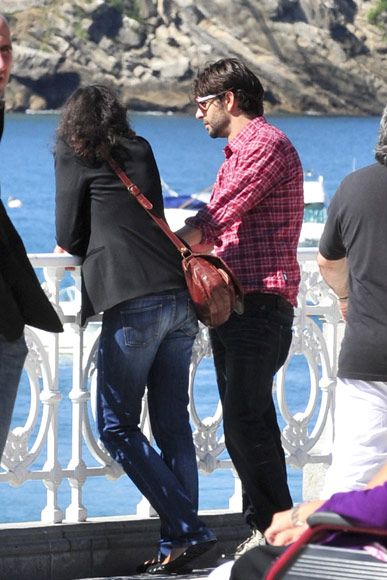 Posted 5 years ago

Cameron Crowe didn't come up with the idea of a man seriously disfigured in a car crash who suffers a post-traumatic world rife with confusion and unanticipated horror. Before Vanilla Sky there was Abre los ojos, otherwise known as Open Your Eyes. The film was made by Alejandro Amenábar -- the skilled filmmaker who went on to offer up The Others in 2001, The Sea Inside a few years after

...
Posted 6 years ago

Millions of moviegoers got their first real glimpse of Rachel Weisz in the 1999 archaeological action epic The Mummy.  This weekend, the Oscar winner is after more ancient issues in Agora.  This time, however, the film poses real ideological problems and they don't get solved within the allotted runtime. Collider recently got into Agora's philosophical questions with Weisz and it turns

...
Related Links:
Darren Aronofsky
,
Jacqueline Kennedy
,
Peter Jackson
,
Rachel Weisz
,
Hedy Lamarr
,
Jackie O
,
Alejandro Amenábar
,
Bernardo Bertolucci
,
Neil LaBute
,
Karyn Kusama
,
J.J. Abrams
,
Face Value
,
Star Trek
,
Æon Flux
(2005),
About a Boy
(2002),
Agora
(2009),
Below
(2002),
Bent
(1997),
Chain Reaction
(1996),
Girlfight
(2000)