Maria Pinna and Rômulo Arantes Neto news stories posted by our user community.
Posted 3 years ago by
Jeeh

The relationship between Maria Pinna and Rômulo Arantes Neto is over. After spend one year together the couple ended up two weeks ago. In this monday, Rômulo went alone to watch the premiere of The Dark Knight Rises in a cinema of Barra da Tijuca, West Zone of Rio de Janeiro. After the movie he had dinner with a female friend in restaurant in South Zone of Rio De Janeiro where he met the singer Ivete

...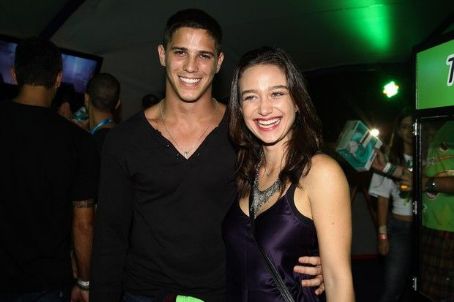 Maria Pinna appears on the cover of the January issue of the magazine "VIP". The actress, who made "Malhação" and dating actor Romulo Arantes Neto, posed with a supersexy look slightly "dominatrix" - with cap and vinyl gloves.