Eduardo Santamarina and Marilyn Villanueva news stories posted by our user community.

Susana Gonzalez is the new lead in Aventurera.

She says she will put her own special touch on the role, just like every other actress that has taken the challenge on.

An interesting chisme about all of this is that she'll be working with Eduardo Santamarina!

The two dated a few years ago so you know the press asked what she feels about that and her answer was:
...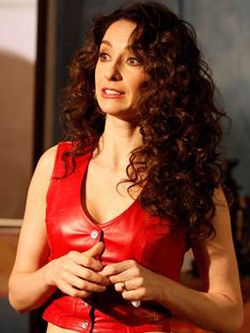 There's a whole lot of action going on between these two.

Eduardo Santamarina made a point recently of mentioning to the media that he and wife Mayrin Villanueva have sex three times a day!

The media wasn't sure if this was true or just another simple case of exaggerated male boasting so they went straight to her and asked.

She confirmed it and revealed that

...