Bree Hodge news stories posted by our user community.

Scope out the newest promo pic for ABC's Desperate Housewives via EW!

Hitting up the Wild Wild West this season include Marcia Cross as Bree Hodge, Teri Hatcher as Susan Mayer, Vanessa Williams as Renee Perry, Eva Longoria as Gabrielle Solis, and Felicity Huffman as Lynette Scavo.

The ladies of Wisteria Lane return with its season 7 premiere on Sunday, September 26 on ABC!

...
Related Links:
Brian Austin Green
,
Eva Longoria
,
Felicity Huffman
,
Marcia Cross
,
Teri Hatcher
,
Vanessa Williams
,
Cross
(2011),
Desperate Housewives
(2004),
Susan Mayer
,
Lynette Scavo
,
Bree Hodge
,
Gabrielle Solis
,
Renee Perry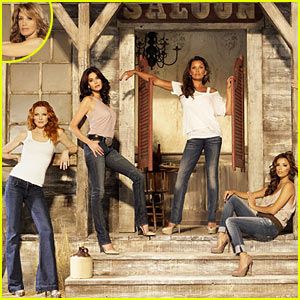 Marcia Cross ("Desperate Housewives") was involved in a "minor" car accident Wednesday afternoon, her rep told ET.

"Everyone is fine," said her rep.

The actress was behind the wheel when her Lexus RX collided with another car. The car sustained "significant" front-end damage, according to a report on E! Online.

No injuries were mentioned

...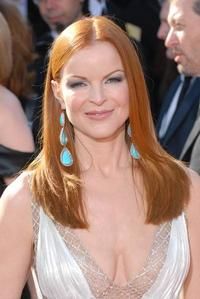 Then: Marcia Cross played Dr. Kimberly Shaw, the mentally unbalanced love interest of Dr. Michael Mancini. Marcia knows a thing or two about mental imbalances — she has a master's degree in psychology from Antioch University.

Now: Marcia moved from Melrose Place to Wisteria Lane in 2004, playing uber-perfect Bree Hodge on Desperate Housewives. In 2007, Marcia gave birth to f

...