Taylor Swift Breaks Her Grammy
Become a fan
You are a fan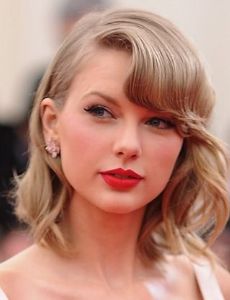 6
Singer, Actress, Musician, Song-Writer
Taylor Alison Swift
(born December 13, 1989) is an American singer-songwriter. Raised in Wyomissing, Pennsylvania, Swift moved to Nashville, Tennessee, at the age of 14 to pursue a career in country music. She signed with the independent label Big Machine Records and became the youngest songwriter ever hired by the Sony/ATV Music publishing house. The release of Swift's self-titled debut album in 2006 established her as a country music star. Her third single, "Our Song," made her the youngest person to single-handedly write and perform a number-one song on the Hot Country Songs chart. She received a Best New Artist nomination at the 2008 Grammy Awards.
Wikipedia
25
13th December, 1989, Wyomissing, Pennsylvania, USA
5' 10" (178 cm)
American
Singing career
Taylor Swift Drops her Grammy and it Breaks into Pieces!!!
Taylor Swift won a total of 4 Grammys Sunday night. While taking pictures at the press conference after the show, she dropped one of her awards and...
---
0 comments